For our wedding in 2019, I designed wedding invitations, RSVP cards, envelopes, and programs. I also built a website so that guests could RSVP online and find additional information about the ceremony.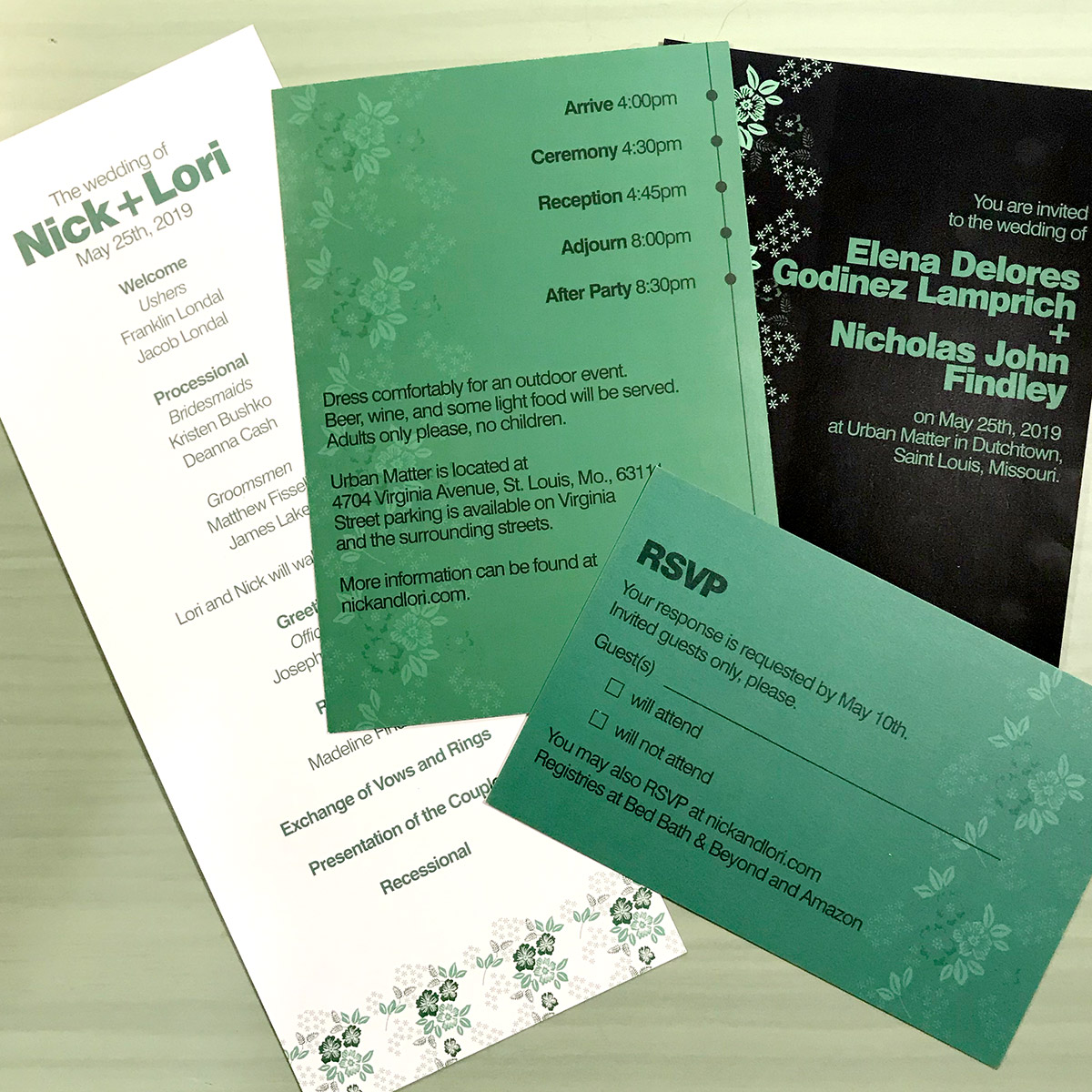 The printed materials aimed to be as no-nonsense as the bride, groom, and wedding itself—short and to-the-point but friendly and welcoming. The simple Swiss Grotesk type and the matter-of-fact messaging paired with basic patterns and colors (borrowed from the men's neckties) and casual photography communicated our personalities and our vision for the ceremony.

The companion website was built to support both English and Spanish. It is a WordPress-based site that is usable on desktop and mobile.